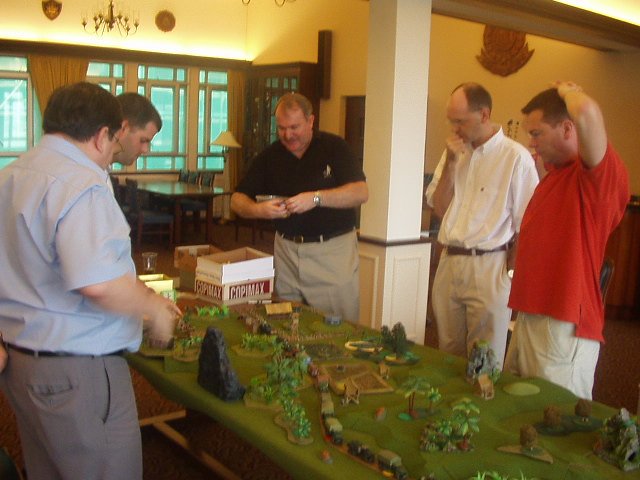 A tense moment for the French as the umpire places even more Viet
Minh on the table. From left to right: Comrade Je, Comrade Bu Ngyet,
Lt. Col. Chasse/Comrade San, Capitaine Bonenfant, Lt. Giam. Lt. Chane
is out of camera shot, lying somewhere in a paddy trying to call down
air support.