15mm Napoleon's Battles - The battle of Waterloo
James Cheung and Hermann Ng (out of photo) doing some last minute revision while
Philip and Kar Fai measure their moves. Anglo-Allied players watch intently.
Anglo-Allied Sixth Division; Infantry with 9# Horse Artillery deployed on the slopes.
As the French battle line surges forward.
Deployment in British defences of Hougoumont can be crucial to a commander's
success.
Napoleonís offensive!!
A fiercely proud Prussian infantry holds the line with the encouragement of its Brigade
commanders, finally succeeding in resisting the Imperial Guard attack.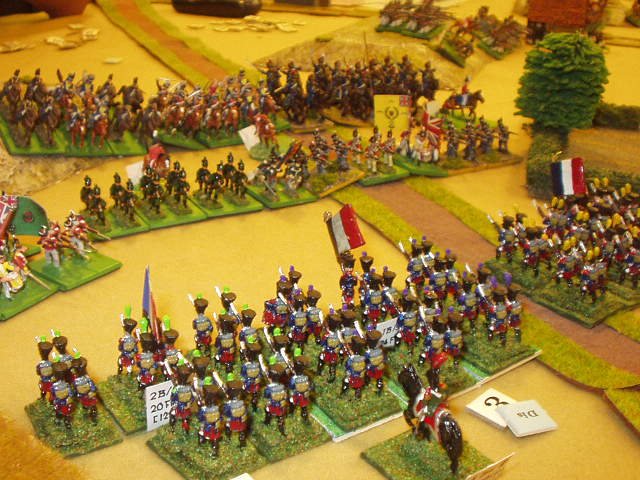 French 2nd Corps attack goes in on their left against the Nassau & British 1st Corps
outside ch'teau Hougoumont.
The Brunswickers launch their counter-attack across the battlefield.
The Anglo-Allied army advances towards the French.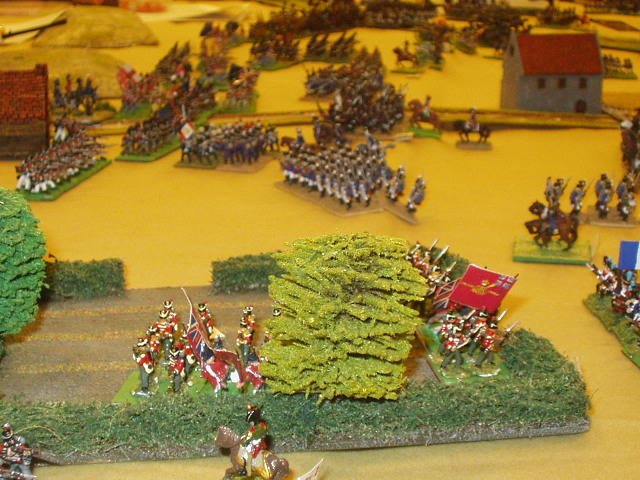 A scene from the aftermath of war!!