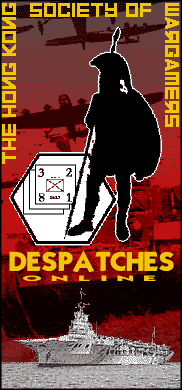 Meetings schedule, noon kick-off:
Rooms 638/9
KITEC
Kowloon Bay
theDesk Leighton Centre
Causeway Bay
-
17 December
14 January
-
18 February
-
The 2021 CSR Awards Nominations List for board wargames is now available here and the ballot can be found here.
Jeff Herbert is now living in the Philippines and wants to set up a Wargames Chapter there. Anybody interested may contact Jeff on his email.